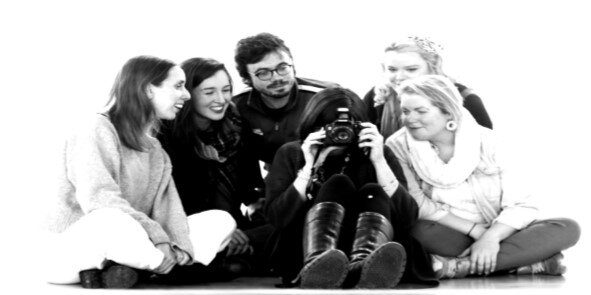 Our supports to artists, practitioners and companies include residency programmes. To date these have included
the following:
Creative Ireland 'Wings' Residency
Creative Ireland 'Wings' Residency
Visual Art Curator in Residence
Theatre Company in Residence
Creative Ireland Dance Residency
Creative Ireland Music Residency
Hatch Residency and Award
Hatch Residency and Award
Theatre Company in Residence
Theatre Artist in Residence
Theatre Artist in Residence
Bealtaine Artist in Residence
Hatch Residency and Award
Hatch Residency and Award
Theatre Artist in Residence
Theatre Artist in Residence
Theatre Artist in Residence
Visual Art Writer in Residence
Visual Art Writer in Residence
Bealtaine Dance Artist in Residence
Theatre Artist in Residence
Traditional Music Residency
Visual Art Curator in Residence
Agri_Culture Visual Art Residency
Visual Art Curator in Residence
Theatre Artist in Residency
Ronan Brady & Aisling Ni Cheallaigh
Alan Kelly & Steph Germia
Simon Carmen & Helen Sharp
Monkeyshine Theatre Company
Catriona Gallagher
Catriona was the Creative Ireland 'Wings' Resident for Roscommon Arts Centre in 2022. Catriona is a British-Irish visual artist based in Athens. Her work moves between film, drawing, writing and installation and navigates the overlooked details in our physical surroundings and the psychological landscapes mirroring them. Catriona developed a new film work Forest AI (working title) which uses a documentary approach to research forest ecology in commercial plantations across the British Isles. Walking interviews with foresters, ecologists, volunteers and local residents are overlaid with a speculative narrative exploring the not-so-distant future of AI technologies being used to manage commercial forests. A series of drawings and models sit alongside her film work, depicting the rhomboid shapes of Sitka Spruce plantations from above and emulating the increasingly digital mediation of the landscape. During Catriona's residency at Roscommon Arts Centre, she collected new film footage of forestry practice in the West of Ireland, developing her film narrative, and working on drawings and models in the studio.
Jennie Taylor
The 2022 Visual Art Writer in Residence at Roscommon Arts Centre is Jennie Taylor. Writer Jennie will respond to each show in the curated programme this year. Responses will be available in both hard copy and online. Jennie Taylor is a fiction and arts writer. A graduate of Dun Laoghaire Institute of Art, Design & Technology, in 2014 she completed her MA, Art in the Contemporary World, National College of Art & Design. She has published her work in Critical Bastards Magazine, The Stinging Fly and Visual Arts Newsletter. She thinks through material and uses photographed objects as textual tools to accompany texts. Areas of concern include proximity, locality, contemporary pedagogies, theorising empirical knowledge, and fictioning art history. Jennie lives and works in Dublin, Ireland.
Fregoli Theatre Company: Theatre Company in Residence 2021
In 2020 Fregoli Theatre Company embarked on their "Finding Home" residency at The Roscommon Arts Centre. They explored the theme of home in a year when the meaning of home became entirely different. This year the Fregoli's return as Theatre Company in Residence at the centre to continue this exploration, with the support of  The Arts Council.
The company have embarked on an exciting programme of work that  includes community based engagements  throughout the county and  production of a new play "Cross Street" by Roscommon playwright Jarlath Tivnan.
The residency has 3 distinct phases as follows:
Phase 1: Professional Development for company residents:
A series of workshops both at the arts centre and via zoom with a range of arts practitioners and companies to allow artists to develop their own practice. To date Fregoli have participated in:
a 2 day online character workshop with Annie Ryan – The Corn Exchange.
a movement workshop with  Raymond Keane
an outdoor performance and street theatre workshop with Debbie Wright – Turas Theatre Collective
Phase 2: Community Projects:
"The Art of Care" 4 Fregoli members will work with young carers in Roscommon via Vita House aged 6+ throughout the month of July through a specially tailored workshop programme both on site at Vita House and at Roscommon Arts Centre
EROC Residents Ballaghaderreen: the company return for a second year to the EROC centre, where they will deliver a "summer camp" programme in July to young Syrian refugees
Street Angels: pop-up interventions/engagements with members of the public on the street this summer
Re-imaging of existing spaces in the county through a small series of arts projects currently in development
Phase 3: Production: 
In October the residency will see the company focus shift towards a new production produced in-house by Roscommon Arts Centre of a new play by Roscommon playwright Jarleth Tivnan "Cross Street" a work in progress virtual performance took place of this work in Nov 19.
About the play: The story centres on Enid who's searching for a new home and finds a place on Cross Street, one of Galway's most happening spots. However, she enters a space that's is already populated by some serious creatures of habit. When Enid's arrival threatens to disrupt well-worn routines, a house meeting is called to re-establish order. But on this stormy night, other events take over. Cross Street explores how mental issues can grow and manifest when left to fester, says Eimear. Each of the housemates has an issue: these range from grief, guilt, alcoholism, eating disorders, neglect, self-harm and self-doubt. And each person isolates from anyone who might either interfere or help.
The company members are Maria Tivnan, Jarlath Tivnan, Rob McFeely, Eilish McCarthy, Kate Murray, Tara Finn, Eimear Finan, Peter Shine and Oisin Robbins. This residency is supported by Roscommon Arts Centre and the Arts Council of Ireland.
Naomi Draper: Curator in Residence 
With the support of the Arts Council, Roscommon native Naomi Draper has been appointed as Curator in Residence for this year.
Naomi is an artist and educator based in Boyle. She graduated from NCAD with a Bachelor of Design specialising in glass in 2007. Following an Erasmus programme at the Academy of Art, Architecture and Design, Prague, she received a scholarship to attend Pilchuck Glass School, Seattle. In 2011, she completed a Postgraduate Diploma in Community Arts Education at NCAD.
Naomi has participated on a number of residency programmes within contemporary art institutions, community and educational contexts; including the Mattress Factory, Pittsburgh, LOCIS Residency at Residence Botkyrka, Sweden, The Model, Sligo, and The Harrington Studios, Boyle, Co Roscommon.
Last year Naomi presented a solo exhibition at the Mattress Factory Art Museum, Pittsburgh, and at Limerick City Gallery of Art in 2018. Previous solo exhibitions include: Florilegium, a gathering of flowers at Roscommon Arts Centre and Artbox Projects, Dublin. Group and selected exhbitions include: A seed's a star, the Hamilton Gallery, Sligo, On Beauty, Roscommon Arts Centre, One Million to One, Botkyrka Konstall, Sweden, Paper for the Sky, Interstate, Brooklyn, NY and Practice national tour; West Cork Arts Centre, Axis Balymun, Dublin, The Model, Sligo. 
Joanne Laws & Sue Rainsford: Visual Art Writers in Residence