In 2023 Roscommon Arts Centre will offer residency opportunities under the "AIR Programme" to three selected artists over a two-month period. The AIR Programme is supported by the Arts Council of Ireland. We are delighted to now announce our chosen artists:
CIAN Ó NÁRAIGH – START RESIDENCY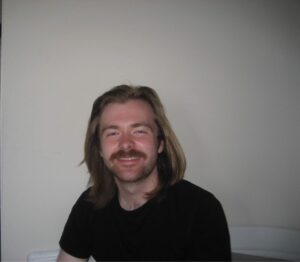 Cian is a theatre-maker, playwright, and drama facilitator originally from Kildare, but currently based in Dublin. He studied Irish and English at Maynooth University. Cian's work is staunchly political, yet playful in form and narrative, with an interest in creating work in Irish. Previous work includes "The Act of Oblivion" series of plays (2018 – 2022), exploring colonialism and Ireland's relationship with England, which he devised and acted in as part of Crooked House Theatre Company. His last play, Misdirect, which he wrote and directed, explored financial anxiety in the arts, and was performed as part of Scene&Heard 2023. Cian is also the recipient of Kildare County Council's Research and Thinking Bursary 2023, developing a play exploring the history of literary censorship and suppression in Ireland. He has completed Youth Theatre Ireland's Drama Facilitation Training Course, and facilitates at events such as the National Festival of Youth Theatre.
The start residency will offer an opportunity to an artist to "start"/develop a new idea/project/body of work and who would benefit from time and space in a studio/workshop setting with access to mentored support and resources.
——————————————————————————————————-
THAÍS MUNIZ – NEW VOICE RESIDENCY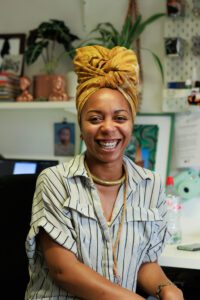 Thaís is an interdisciplinary artist interested in the territories of identity, belonging, memory, displacement and inwardly love. Through her art practices, she builds bridges and opens conversations to propose reconnections, change and healing, from an anti-colonial perspective against innumerable mechanisms of collective illness. Her work aims to unfold intimate collective learning practices through community workshops, performances, installations, and urban interventions. Thais also expands her vision through audio-visuals, collages, celebrations, and sculptural textiles.
Thaís practices are community-oriented and emerge from the need to shatter the status quo when it comes to representation and legacy; a form of 'culture in action' in which the participatory element is key. She uses diverse disciplines to empower identities, based on the re-appropriation of stories, narratives and habits and endeavours to connect people through uplifting topics which she considers important such as intersectional feminism and social justice.
Since 2012, she has been developing a body of work and research about identity in the Afro-Atlantic communities through turbans, headwraps, textiles, and the relationship of non-verbal communications implied through the head naming this platform Turbante-se – a word Thais created that means 'Turban Yourself'. She has used this platform to research and share sensitive topics such as pride and self-esteem. www.thaismuniz.com
"NEW VOICE" The new voice residency aims to identify and connect with artists under-represented in our programme. It will offer an opportunity to an artist to "start"/develop a new idea/project/body of work and who would benefit from time and space in a studio/workshop setting with access to mentored support and resources.
——————————————————————————————————
ANTHONY KEIGHER – MIDDLE RESIDENCY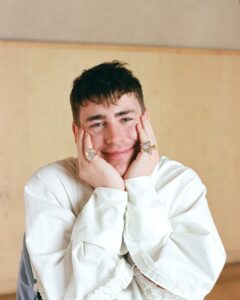 Anthony is an award winning performer, writer and producer making musical theatre, cabaret and club experiences under the alter-ego of pop-star Xnthony. He explores pop culture, social phenomena and community life to create multi-platform performances that are thought provoking and acerbic. The work often focuses on revisiting historical moments or long held cultural traditions as a way to create new conversations.
He has undertaken commissions and collaborations for organisations including Roundhouse, Dublin Fringe, National Theatre and Southbank Centre. He is funded by Arts Council Ireland. His new musical 'Oliver Cromwell is Really Very Sorry' premiered at Dublin Fringe Festival in September 2022. The show was critically acclaimed and was awarded Best Ensemble. It was nominated for Best Production, Best SoundScape and Best Costume at 2022 The Irish Times Theatre Awards. Anthony is represented for writing and as a performer by Curtis Brown.
"MIDDLE" The middle residency seeks to support an artist/collective who have already embarked on developing new projects/work and who would now benefit form additional supports to enable them to progress these projects, with a view to applying for a Project or similar Arts Council award or which may be                                          considered for support in 2024 directly by Roscommon Arts Centre.
——————————————————————————————————-